Leading the way on legal land issues
Attracted to the University for both its location at the centre of Government and its reputation for research excellence, Prakriti Bhatt found her research calling in Wellington.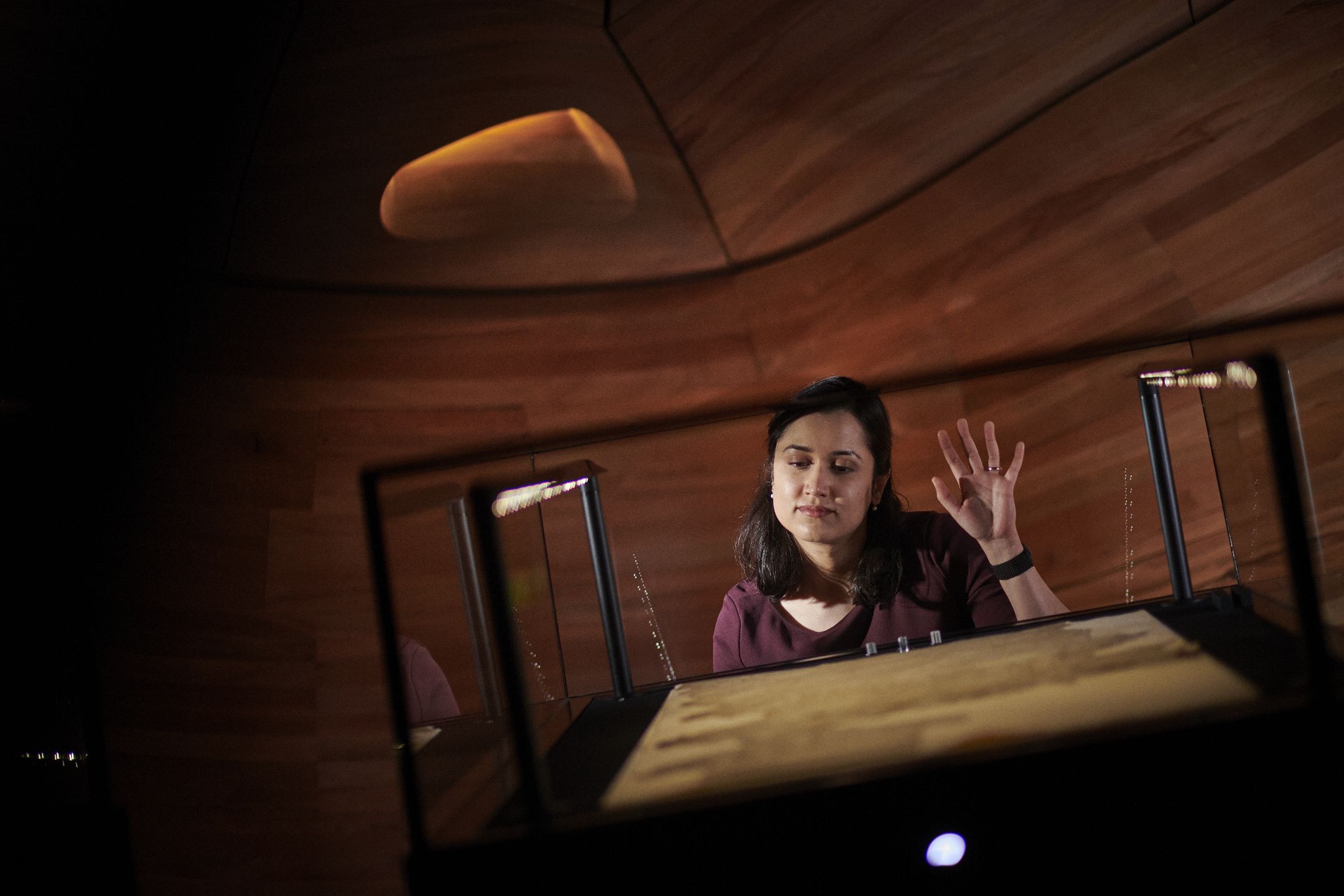 Having completed both a Law Degree (LLB) and a Bachelor of Arts in Economics from the University of Mumbai, India, Prakriti moved to Wellington in 2020 to pursue the Master of Laws (LLM) degree at Te Kauhanganui Tātai Ture— the Faculty of Law.
"I considered all reputed international university options and zeroed in on Wellington as the perfect choice for further studies."
"The eclectic courses offered at the Faculty of Law and the emphasis on original research and critical thinking made Te Herenga Waka—Victoria University of Wellington the natural and only choice for me. What also set the University apart from its counterparts, for me anyway, was its location in the vicinity of the seats of legislation and interpretation of laws, because I was keen on working as a policy analyst in the public sector," says Prakriti.
The Law School is unique in that the Wellington Community Justice Project works out of the Faculty's offices. Alongside working as a law reform volunteer with the Project, an initiative that all LLM students can participate in, Prakriti also worked briefly as a legal and policy intern at the High Commission of India to New Zealand in Wellington. Her in-depth research work has seen Prakriti publish several articles on various issues concerning human rights.
Now working towards her PhD, Prakriti's research covers several aspects of law, including comparative law, legal history, land law, indigenous land issues, and customary land tenure. Her time studying for her LLM prepared her well for the intensive research she's now doing, "self-directed learning and in-depth research are key components to doing well in the Master of Laws degree," she explains.
"The research aspect provides the freedom to explore concepts that interest you, and it feels very rewarding once you've completed it. My decision to pursue a PhD was thanks to the support of the Faculty staff at the University, who helped me hone my research, analytical, and writing skills with their regular constructive feedback.
"They were supportive throughout the lockdowns, and it was their encouragement that inspired me to enrol into the PhD programme."
Prakriti discovered her PhD area of research while studying for the unique course on Land Issues in New Zealand that ran for the first time in 2020.
Living in Aotearoa New Zealand has been a fulfilling experience for Prakriti,
"The people are warm and friendly, and there is a sense of safety. The pace of life here ensures that you get the perfect work-life balance. It is like living in a picture postcard, where I can pursue my passion for photography, volunteer at the SPCA, and go on unplanned treks and long bushwalks. Life here is ethereal."