Can art help us to see the bigger picture?
And is it the role of artists to encourage others to take action on climate change before it's too late for the planet?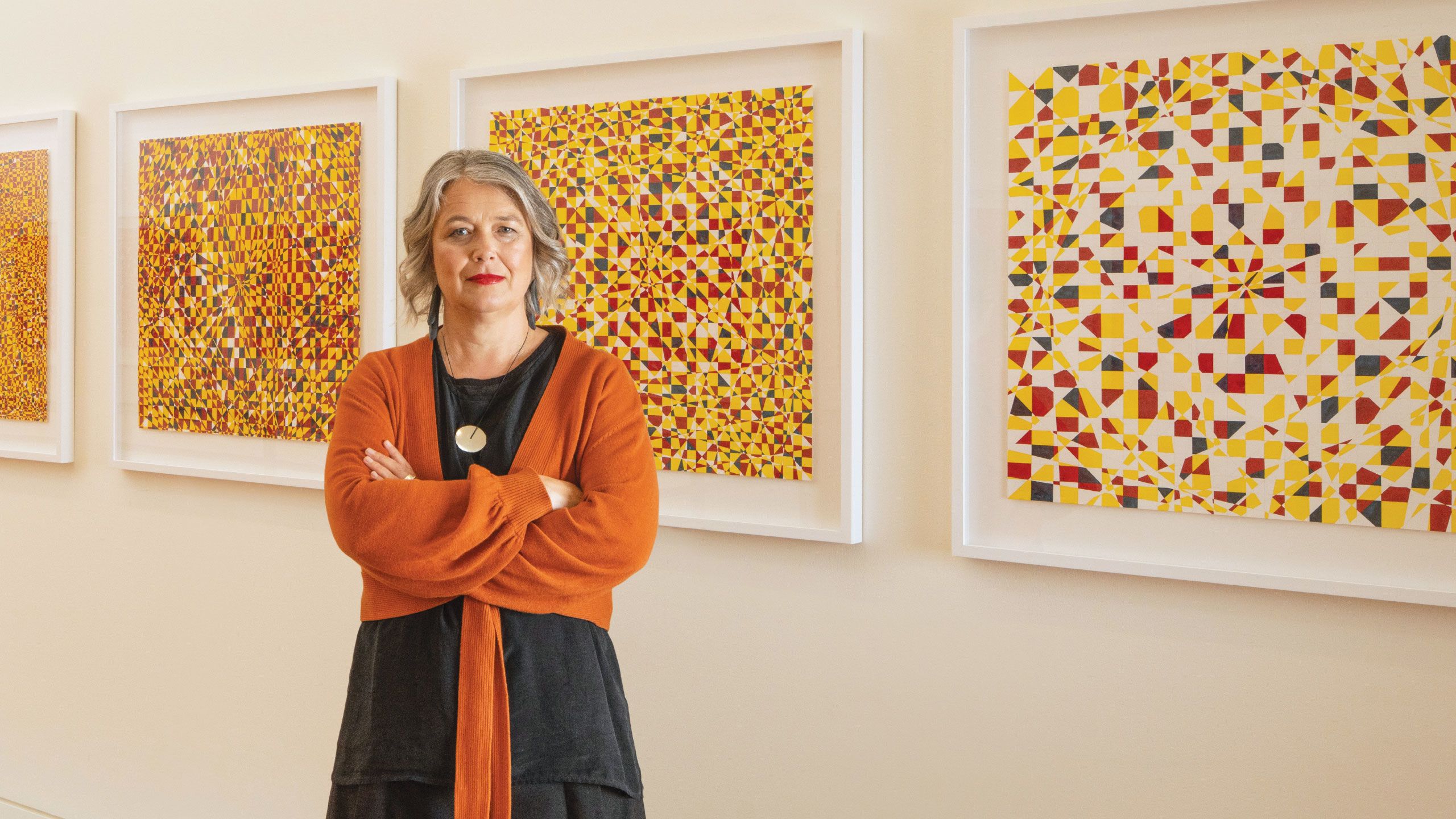 Why do we need art and art history?
"Art is the most important thing," says Su Ballard, associate professor in Art History at Te Herenga Waka—Victoria University of Wellington. "Humans have always made art. Scientists even define humanity by the moment that we started making images that visually interpreted what we saw going on around us," she explains. "Art tells us about ourselves. It expresses who we are and it communicates between people and across time."
Associate Professor Ballard says her role as an art historian is to communicate what art works are saying and doing, to offer a critical lens on the images, objects, and sensory experiences that humans create. "That's the strange space I occupy as an art historian. My practice is writing. I don't make the art but I write about the art, to explain it and bring us closer to it.
"There are some art historians who are experts—they can tell you everything an artist has made and the sequence in which they have made their works. Then there are the art historians like me who work with the material object in front of them and try to tell the stories that accompany it; the narratives that help express the impact of that work.
"I try to imagine a world without those stories and it's not a very nice place. We need artworks, and the histories and narratives that go with them, in order to be able to think into the future."
She says art has played a pivotal role in some of the biggest changes humanity has seen. "I teach a first year course called Art, Revolution and Crisis, where we look at art across time, especially in those key moments in history. When you think about events as diverse as the French Revolution or the bombing of the Rainbow Warrior here in Aotearoa, art is there. It's repesenting these events, it's questioning them. In many cases, art is contributing to, and transforming, the way we understand events—not just documenting but actually adding knowledge to them."
Art and the environment
Associate Professor Ballard's current research is focused on the relationship between art and the environment. "Art is made in context—it doesn't sit separate from its environment. It's made in the context of society, culture, and the natural world. Art draws a triangle between these three things—it brings them together, meaning it can reflect people's values or concerns, and politically promote change in relation to the environment."
She says there's a long history of environmental art as a movement. "In the 1960s and 70s, environmental art meant being out in nature or in the wilderness and engaging with it as a material that could be manipulated by humans. There's been a shift towards engaging with the environment in a more respectful way, having a very light touch in terms of any transformation to the environment. There's been a huge change in thinking about how we care for the environment and how we then reflect that back, rather than the interventions into the environment that characterised earlier environmental art."
The actual process of creating art has become more sustainable too, according to Associate Professor Ballard, who has been working on a project that centres on the idea of creative and material ecologies. "Artists are considering if they can trace the sources of every single element that they use, so that they know the materials they're using are from sustainable, ethical, and equitable sources."
She says there are also artists auditing their own work for carbon emissions. "[Icelandic-Danish artist] Olafur Eliasson took 12 huge cubes of ice off a glacier and placed them in the centre of Paris in the form of a melting ice clock—it had the immediate impact of horror as people could watch this glacier ice melting. But the more interesting aspect of this work was the carbon audit the artist undertook as part of it. He audited the shipping, and the fossil fuels used in extracting the ice from the glacier. It added an extra interesting and challenging layer to the work."